Tools Marijuana Users Need
Tools make the lives of cannabis enthusiasts easier.  Fortunately, there's a wide variety of marijuana tools available. The cannabis industry exploding thanks to cannabis enthusiasts flooding the marketplace.
You don't even need to leave the house anymore to find quality stoner accessories. You can shop from the comfort of your own home.
Here are 12 tools that you can order online. These can improve the lives of weed lovers everywhere.
12 Tools That Improve the Lives of Cannabis Enthusiasts
High-powered tabletop vaporizers are beloved by cannabis enthusiasts.  The volcano vaporizer is world famous. The volcano is the most precise and effective way to vaporize cannabis.  This is a tool that every cannabis enthusiast need to try.
If your cannabis enthusiasts are still smoking pot, encourage them to switch this marijuana tool.  Portable vaporizers are convenient, discreet, and a healthier way to inhale marijuana.
Read: Vaporizing vs Smoking Marijuana
The Firefly 2
The Firefly 2 is one of the most efficient portable vaporizers available. It heats up in only 3 seconds (which feels miraculous when meditating in a hurry). Newsweek named the firefly the "apple of vaporizers." It connects to a smartphone with an app. It's also a breeze to clean. Bonus, it comes with TWO batteries (also miraculous!).  
The Crafty
The Crafty is one of the best portable vaporizers on the market.  Made by the Storz & Bickel, the creators of the world famous volcano vaporizer. This portable vaporizer is durable.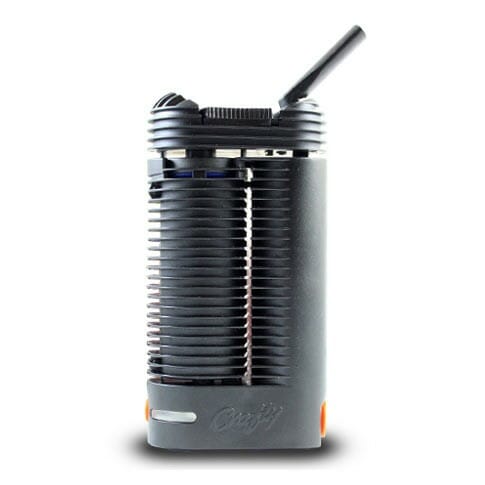 The Pax2
The Pax2 and Pax3 is a sleek, pretty and discreet little device. If you use concentrates, go with the Pax3 if they use concentrates.   I swear by my mine.   I am so obsessed, I have two.  One in teal & one in black.  I can personally attest that Pax's 10-year warranty rocks.
If your cannabis enthusiasts won't give up their flames, shoot for a bubbler.  This unique glass water pipe filters out many carcinogens from the smoke resulting in a healthier inhalation of marijuana.  Or just pick up a new weed pipe.
Closest Thing To Real Magic!!!!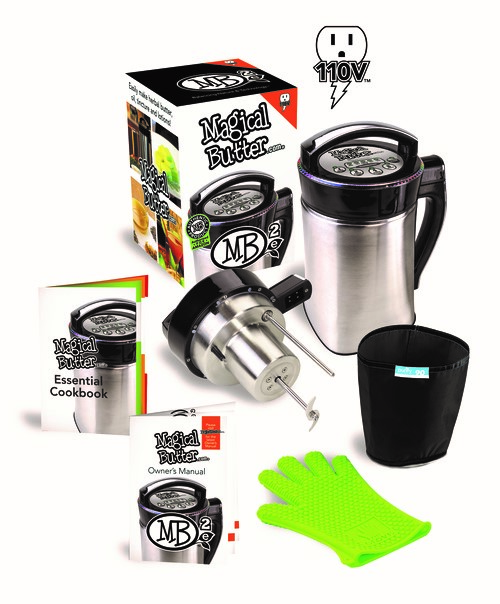 Here's how the magical butter machine works.  You toss some weed and butter into the device.  Press a button. Then medicated butter pops out!  If you're making edibles, marijuana pills, or topicals at home, you need this device.
This machine seriously simplifies the lives of cannabis enthusiasts and makes it easy for patients to make their own medication.
This is the easiest way to make cannabutter  or canna-oil. Watch the review –
AnnaBis is the first designer handbag created specifically for cannabis enthusiasts.  Made with Aroma-Bloc™ leather shell designed with a concealed cannabis compartment.  If you want to carry your weed and don't want cannabis odor to give you away, invest in AnnaBis
.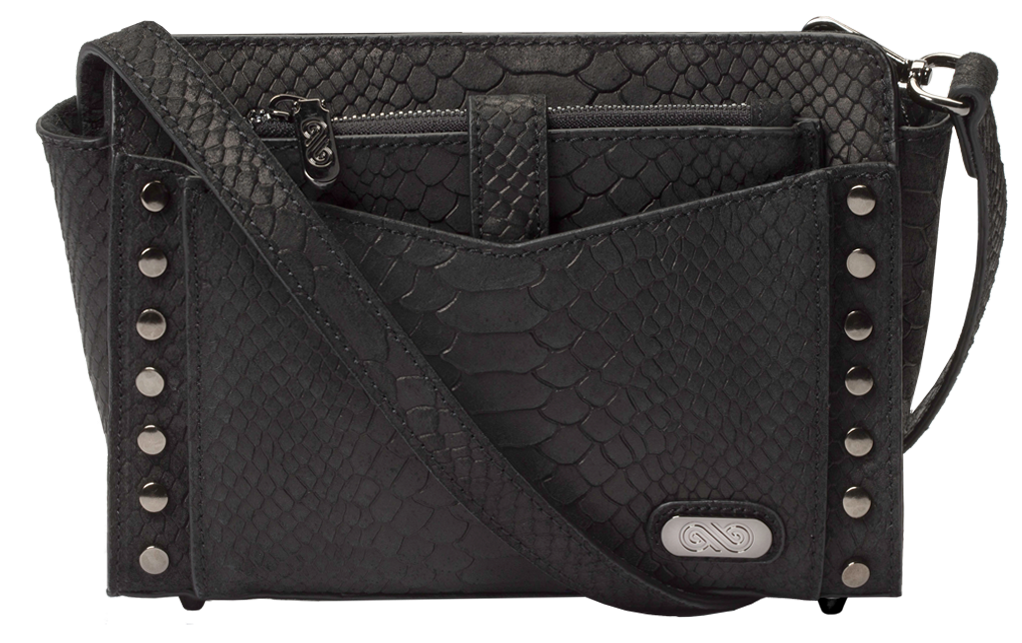 The Cannador is a top-of-the-line, elite cannabis storage system that you can monitor from your smart phone.  This elite storage systems pairs with a Blustream™ Hygrometer and App.  The Cannador storage system maintains perfect humidity levels keeping high-grade marijuana optimally effective.
OR 
Stashlogix' large cannabis storage case is made of hemp.  This smell-proof bag has a charging port for vaporizers and combination lock. If you need a new stash box, Amazon sells tons of those too.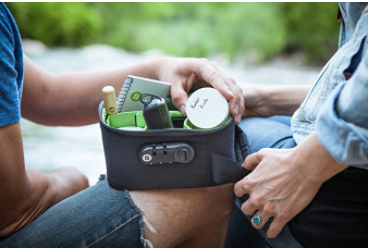 This beautiful hookah is an elegant way to smoke cannabis and makes it easy to share.
The most durable glass pipe on the market is the Prometheus Pocket Pipe.  It's encased in aerospace-grade aluminum making it shatterproof and virtually indestructible.  The safest glass piece for marijuana smokers. Or pick up one of these 25+ other great weed pipes from Amazon.

The Nuggy is the Swiss Army Knife for pot people!  This adorably tiny tool powerfully packs 10 different stainless steel tools into one safe spring-locked system.  The Nuggy contains every tool cannabis enthusiasts need. Here are 50+ other stoner accessories you need.

Regular Kitchen Appliances Cannabis Enthusiasts Need
Three kitchen appliances essential to my cannabis creations! (10, 11, & 12)
I'm hooked on canna-cocoa.  In fact, I regularly use cannabis-infused coconut oil to make canna-cocoa, smoothies, and Thai teas.  You need a high-powered blender, like the Nutri-bullet
in order to thoroughly mix the cannabis-infused coconut oil into the liquid.  (Otherwise, the canna-oil just floats on top of the drink.)
I use this thing for all my edibles. Unlike many ovens, this countertop oven has precise temperature control.  If you cook edibles too high or too fast and you risk damaging cannabinoids.
Oh, how I wish I had fresh cannabis leaves to juice!!  If your cannabis enthusiasts are juicing your marijuana, this Omega masticating juicer is exactly what they need to wring out every drop of medicated goodness.