The Best Pipes On Amazon
You used to be able to buy unique pipes and bongs on Amazon.
Sigh. No more. 
What the heck happened???
It used to be when you needed a new bowl, you could turn to Amazon where you'd find a variety of pipes and bongs you could then order from your own home.
Now, Amazon still offers a variety of cannabis accessories like weed grinders and, stash boxes. And they offer a variety of stoner gifts. BUT pipes and bongs have very few listings and the occasional listing that remains often vanishes mysteriously overnight.
Alternatives For Great Weed Pipes
Amazon used to feature a variety of pipes, in a multitude of price ranges. They were available in an assortment of materials including glass pipes, silicone bongs, glass bongs, old-fashioned hookahs, bamboo pipes, corn cob pipes, bubblers, and other unique pipes and bongs. Now there's very few!
BUT! If you're looking for great ALTERNATIVES to the best pipes on Amazon – read on!!
Here are REPLACEMENTS
Pick up a new grinder to go with your new pipe.
15+ of The Best Pipes on Amazon & The Best Bongs on Amazon.
If you're wondering how to buy glass pipes on Amazon, the truth is, it takes a lot of browsing. Amazon doesn't have a cannabis category, but they do have loads of unique glass pipes, and glass bowls for really good prices.
Here are 15+ of the best pipes Amazon sold and great ALTERNATIVES.
1. Ditch the Alien Pipe 
This alien pipe used to be available on Amazon. Instead, why not try this much cuter, Little Duck Dabber.
A bubbler is like a mini bong on Amazon. If you love glass bubblers, check out 15+ of the Best Bubblers For Sale.
2. Little Bubbler
Amazon Used to sell this tiny teal bubbler, but no longer does. Instead, check out the Jane West, inspired by remarkable industry pioneer, Jane West.
3. Elephant Pipe
Amazon used to sell this little elephant  pipe. Pretty Pipe shop sells an even cuter elephant bubbler.
4. Water P
ipe
Bongs require more maintenance than a marijuana pipe, but bongs provide a cleaner hit. Try The Stately.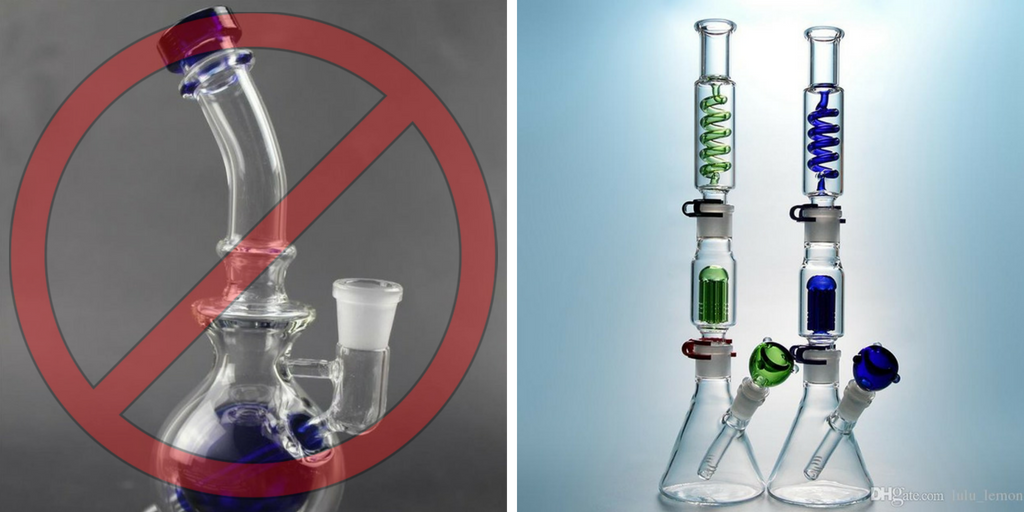 5. Silicone Water Rig
You never need to worry about a silicone bong shattering.
Buy Now
6.  Glass Pipe
Amazon used to sell many classic bowls. Now they don't sell any. Instead, check out The Dauntless at Pretty Pipe Shop.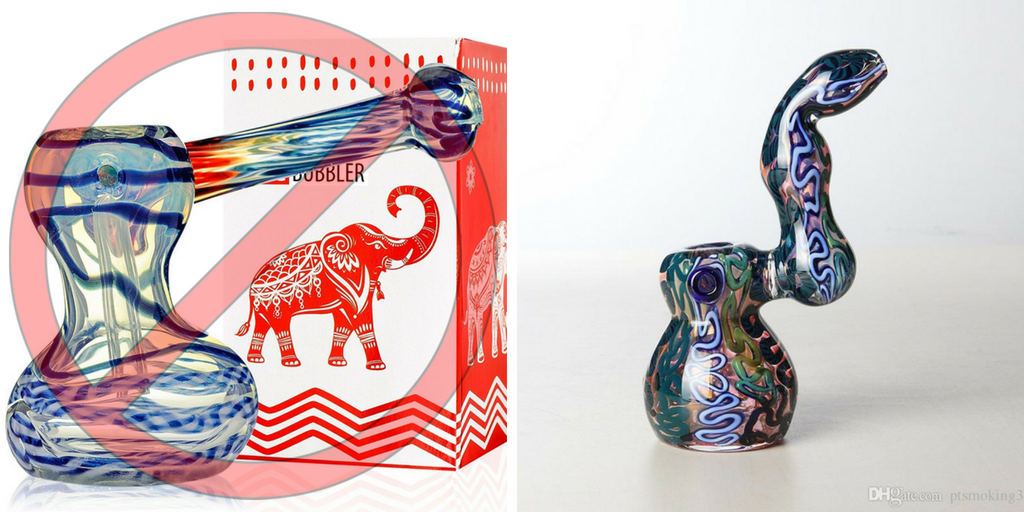 7.  Pretty Glass Bowl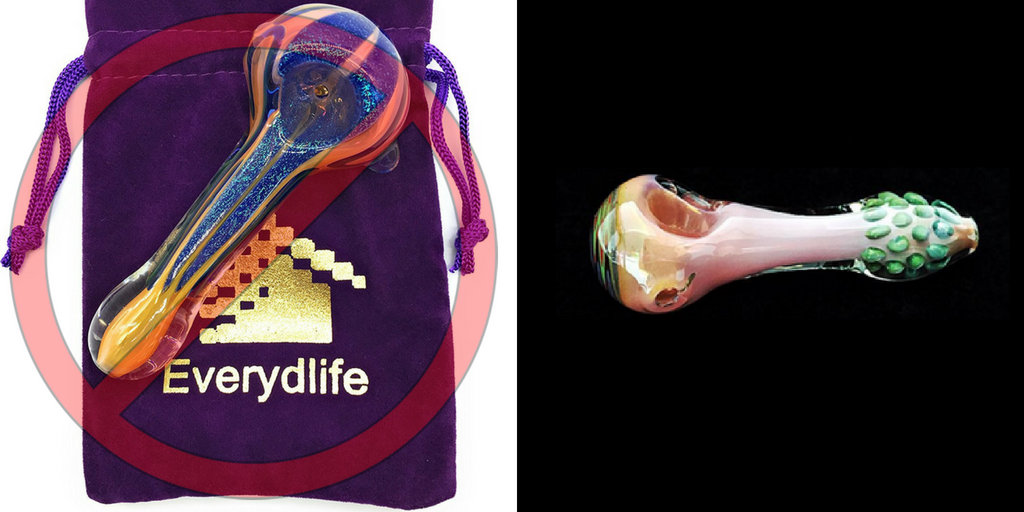 READ:  My Recipe for ABV Coconut Oil
8. Cyclone Bubbler
Amazon no longer sells cool unique pipes. Try The Swank Bubbler instead.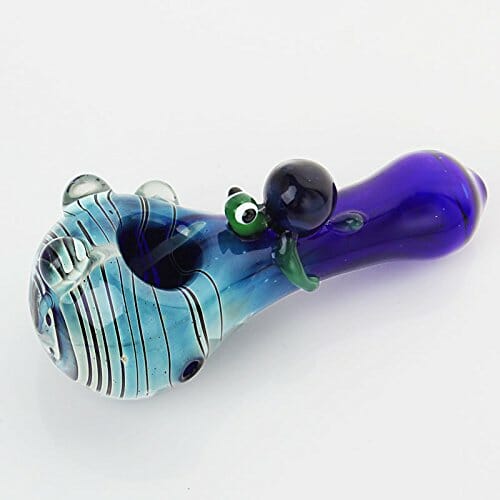 10. Clear Glass Bong
This translucent glass, beaker-style bong used to be on Amazon, but now try this clear mini bong from Pretty Pipe Shop instead.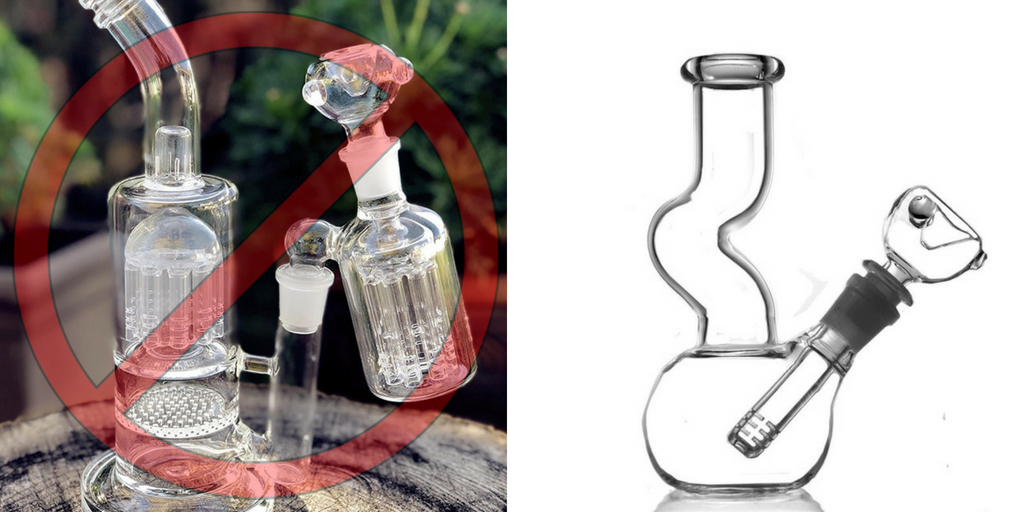 11. Five Inch Pickle Pipe
Pretty Pipe Shop is thrilled to offer the same Silly Pickle Pipe Amazon used to sell.
12. Pretty Pink Pipe
 Amazon used to sell a variety of glass marijuana pipes, now there are none. Fortunately, Pretty Pipe Shop sells loads like this pretty glass piece:
Floral Elegance.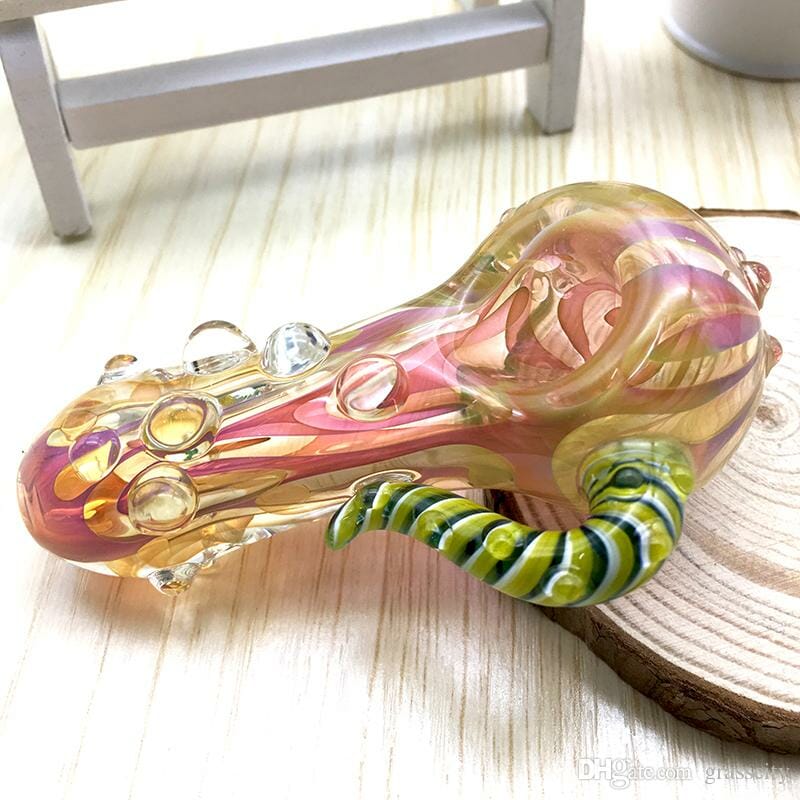 13.  WW3 – 6 Shooter Pipe 
Last time I checked, this metal pipe was still available on Amazon.

14. Pretty Leopard Print Pipes
You can still search Amazon for pretty pipes. It's just a lot less likely to find them. You might get lucky and find one on occasion, if not check out this Leopard Print Pipe in Pretty Pipe Shop.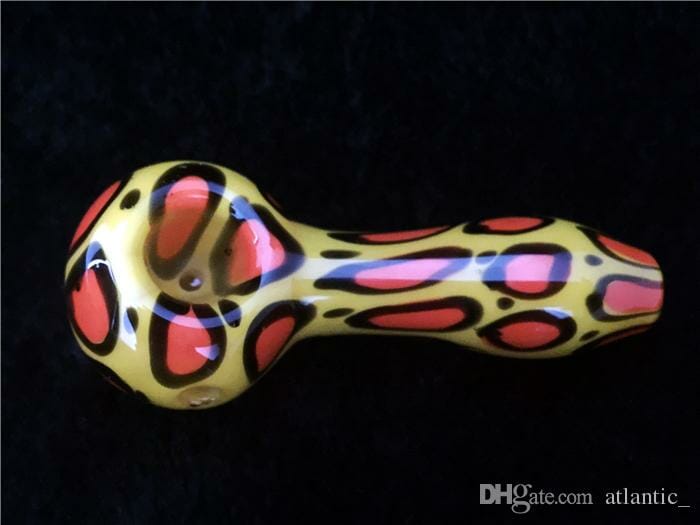 15.  Rainbow Fluorite Crystal Pipe
If you're searching for crystal pipes, Amazon used to sells those too, but they're gone, banished forever. Fortunately, Pretty Pipe Shop sells several beautiful crystal pipes. Crystal pipes can make your smoke session a little more magical.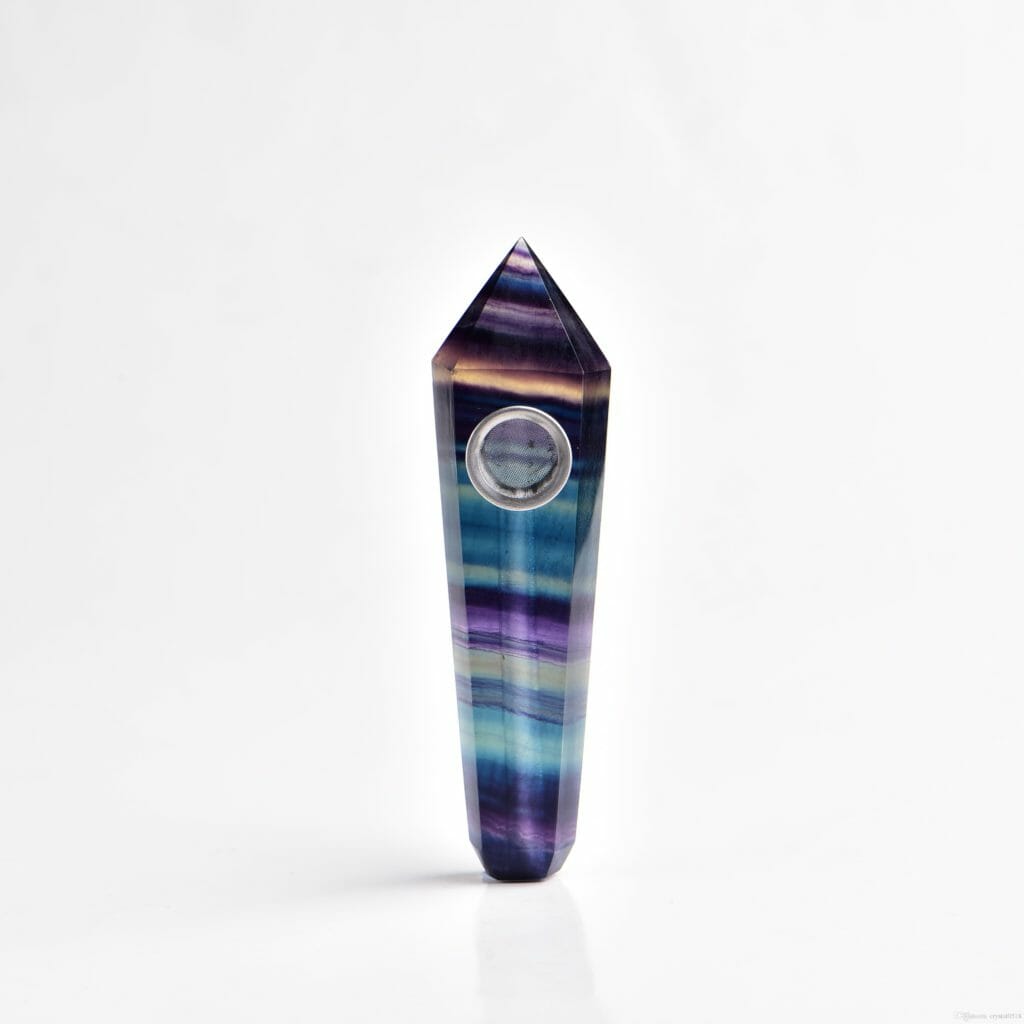 16.  Tall Bong
Buy Now
17. Clear Herb Pipe
Amazon used to sell quite a few unique pipes like this clear pipe. Now, try this Baby Blue Pipe from Pretty Pipe Shop instead.