This website is informational and cannot diagnose or treat illness or disease. Medical marijuana should be used under the direction of a licensed healthcare provider. This site contains advertisements. If you click a link and make a purchase, MarijuanaMommy.com may receive a commission.

Does marijuana help PTSD?
Yes, it can.
It really can.  And considering there's no medication designed specifically to treat PTSD, it's not surprising that some patients break the law to use marijuana as a PTSD treatment.
PTSD kills.  Marijuana can save lives.
Each year, more veterans die from suicide than do in combat.
National Suicide Prevention Lifeline: 1-800-273-TALK (1-800-273-8255).
How does marijuana treat PTSD?
PTSD Symptoms That Marijuana Can Help Treat
can eliminate nightmares
can improve sleep
can decreases hyperarousal
can soothe intrusive thoughts
can slow down thoughts
can improve impulse control
can lift depression
can help ease aggression & anger
may help consolidate fear memories
may spur neurogenesis (growth of new brain cells)
Why Patients Should Use Caution
Some strains of cannabis can cause anxiety and increase the risk of panic attacks in some individuals.  Educate yourself and use cannabis responsibly under the guidance of an experienced doctor.
READ:  Cannabis Can Interact With Some Medications, like Zoloft and Weed.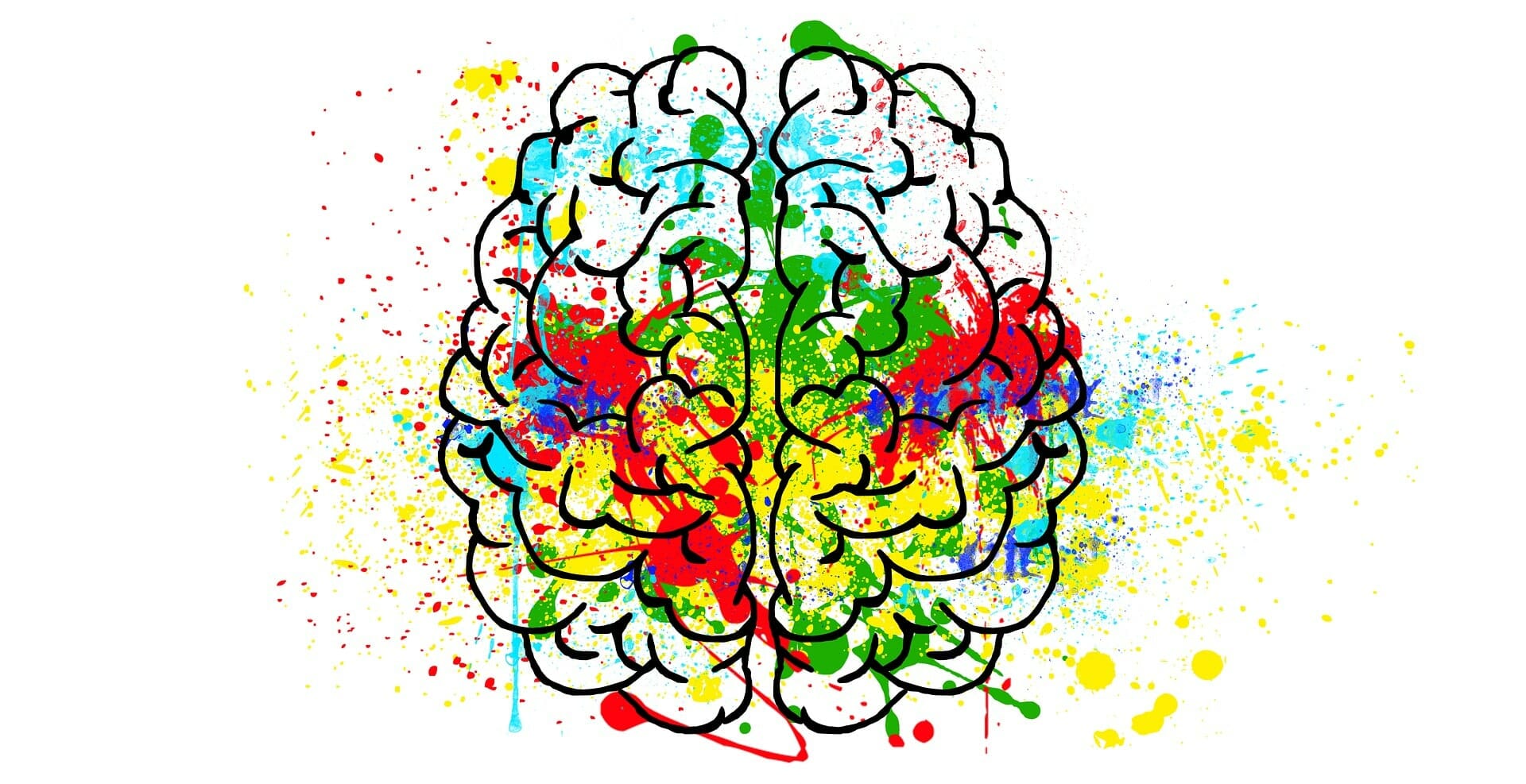 How Cannabis Helped Me
I use medical marijuana to treat severe muscle spasms from a spinal injury.  For me, MMJ has been an incredible spasticity treatment.
I also suffer from PTSD.  Surprisingly, I'm now treating PTSD as a side effect of my spasm treatment and I'm amazed at how differently I feel.
Until I tried marijuana, I never understood how much PTSD actually impacted my life.  When I reflect back, I can finally recognize the differences between my pre-treatment mind and post-treatment mind.
READ more about my personal PTSD experiences on Stigma Fighters:  My Daughter Saved My Life
Treating PTSD with Medical Marijuana.
I never knew I could sleep so well.  My insomnia is gone.  I actually enjoy sleeping now.   I wake up feeling revived (which never happened on pharmaceuticals).
I rarely experience nightmares anymore. I still experience occasional night sweats or wake up startled, but I don't have the same internal anxiety when I do.
Racing and intrusive thoughts slow down enough that I can recognize and rationalize my way through them.
I'm more in tune with my body and mind.  I don't feel like I'm always on guard.  I can recognize triggers with enough time to calm myself down.
Better impulse control in high-stress situations.
Marijuana treats PTSD.
The Brain Science of How Cannabis Treats PTSD
READ:  Marijuana Gifts Cannabis Users Love
Marijuana for PTSD – The Science
What does Pot have to do with PTSD?
Science explains the reasons medical marijuana helps PTSD.
Every Human NEEDS Cannabinoids
The bodies of all mammals naturally make cannabinoids.
In fact, in the 1990's an entirely new system of the human body was discovered, the endogenous cannabinoid system.
The bodies of all mammals need a balance of internal cannabinoids in order to function effectively.  An imbalance of internal cannabinoids may lead to disease and disorder.
What's a cannabinoid?
Cannabinoids are chemical compounds that act on cannabinoid receptors.
Our bodies naturally have cannabinoid receptors widely distributed throughout our brain and body.
Our bodies naturally make cannabinoids.  We NEED these cannabinoids in order for our bodies and brains to function properly.  One of the most common natural cannabinoids is called anandamide.
Cannabinoids are also the active components in marijuana.
READ:  25+ Unique Marijuana Pipes on Amazon
The Endogenous Cannabinoid System & PTSD
The Brains of PTSD Patients are Different
PTSD Patients Have Low Levels of Natural Cannabinoids
In  2013, The NYU School of Medicine used brain scans to demonstrate that patients suffering from PTSD have chronically low levels of the natural cannabinoid, anandamide, in their brain. 
Administration of medical marijuana can help restore the correct balance of cannabinoids in PTSD patients.
Dynorphin & Kappa Opioid Receptors
Aside from balancing internal cannabinoids, studies show that marijuana also stimulates kappa opioid receptors.
Proper functioning of kappa opioid receptors is essential to healthy stress relief.
When the healthy body begins to experience stress, the body releases a natural opiate called Dynorphin.  Dynorphin binds to Kappa Opioid receptors in the brain and that stops feelings of depression and unease (dysphoria).
However, Brains with PTSD have Unavailable Kappa Opioid Receptors
A 2013 study published in JAMA Psychiatry demonstrated that the dynorphin process is in inhibited in patients with PTSD.
If someone has PTSD, their kappa opioid receptors hide in the cells and refuse to bind with dynorphin.  This can explain depressive symptoms that PTSD patients often experience.
READ:  How long does a marijuana high last?
Cannabis Stimulates Kappa Opiate Receptors
Studies show that the administration of cannabis stimulates kappa opiate receptors (cannabis makes the kappa opiate receptors available).
When a PTSD patient uses cannabis, the cannabinoids the kappa opiate receptors become available.  This allows dynorphin to bind with the receptors, thus providing natural relief.
Risks & Aversions to Medical Marijuana as a PTSD Treatment
According to current research and extensive anecdotal evidence, cannabis can be a surprisingly safe treatment for PTSD.  No one has ever overdosed from cannabis.  Plus, the side effects of cannabinoid treatment are usually less disabling than traditional pharmaceuticals.
However, like all medications – all substances – cannabis has risks.  Marijuana can cause side-effects or adverse reactions in some patients.
Addiction
PTSD patients are diagnosed with "cannabis use disorder" more often than otherwise healthy individuals. Unfortunately, the accuracy of this statistic is affected by the fact that anyone illegally self-medicating is considered to suffer from cannabis use disorder. Self-medicating individuals may not be suffering from true addiction.
Still, cannabis is potentially addictive. It has about the same addiction rates as alcohol, around 9%.
Cannabis has about the same addiction rates as caffeine, around 9%.  The risk for addiction isn't nearly as high as the risk for addiction to opiates or benzodiazepines.
Additionally, withdrawal from cannabis feels more like withdrawal from caffeine and isn't as intense or deadly compared to alcohol withdrawal.
Legality
Illegal use still has terrible repercussions for millions.  While the government withholds this medication, heroes are dying every day.
Patients who risk breaking the law to use illegally face prosecution including jail time.  It's ludicrous.
Here are the states where PTSD qualifies for medical marijuana.
Arkansas
Arizona
California
Connecticut
Delaware
Illinois
Maine
Massachusetts
Michigan
Minnesota
New Jersey
New Mexico
Nevada
Oregon
Washington
Washington DC
Here are the states where medical marijuana is technically legal, but there's no legal access yet (because politicians are planning and playing games while patients die).
Hawaii
Maryland
Ohio
Pennsylvania
Florida
*Colorado does not include PTSD on their list of qualifying medical conditions, but PTSD patients can still access recreational marijuana in CO.
Cost
In places where patients are able to access medical marijuana, it's often cost prohibitive. In NJ, a monthly supply can cost over $1,000 each month. NO health insurance covers medical marijuana. It doesn't matter if the state has approved medical marijuana, insurance companies still don't have to cover it.
*Veterans living in Az, CO, CA, MI, NV, NM or OR may qualify for medical marijuana assistance from Grow for Vets.
Anxiety & Panic Attacks
Some strains of cannabis can cause anxiety and increase the risk of panic attacks in some individuals.   Also, cannabinoid therapy is extremely individualized.  The strains and amounts that work for me might not work the same for you.
Educate yourself and use cannabis responsibly under the guidance of an experienced doctor.  Start small and use caution.
A medical dispensary should be able to best guide you on selecting strains to help treat your specific condition.
Drug Interactions
Drug interactions ae uncommon with marijuana, but considering biochemistry, they are possible.  If you're taking prescription medication, you should speak with your doctor before beginning cannabis treatment.
Read more about mixing antidepressants and marijuana.
PTSD Statistics
Suicide is the leading cause of death in the military.
Suicide is the 11th leading cause of death in the country.
In 2013, the Department of Veterans Affairs reported that every day, 22 veterans commit suicide.  22.  Every. Day.
Approximately 27% of PTSD patients also attempt suicide.
What PTSD Feels Like:
Incoming search terms:
PTSD Cannabis
Marijuana PTSD
Medical Marijuana PTSD
does marijuana help PTSD
PTSD cannabis help ptsd
Treating PTSD with Medical Marijuana
PTSD Medicine
Cannabis for PTSD
cannabis PTSD
pot for ptsd
marijuana treatment for ptsd
Here's Everything They Didn't Tell You About Marijuana!
Real Facts. Never Propaganda. Subscribe for Updates.
Thank you for subscribing.
This must be reefer Madness! Something went wrong.
This site contains affiliate links. If you click a link and make a purchase, I may receive a commission.