This website is informational and cannot diagnose or treat illness or disease. Medical marijuana should be used under the direction of a licensed healthcare provider. This site contains advertisements. If you click a link and make a purchase, MarijuanaMommy.com may receive a commission.
Where to Shop for Pretty Glass Pieces in a Male-Dominated Market
If you're searching the web for Pretty Pipes or Pretty Bongs, you might be browsing for a while. It's not always easy to find feminine glass pieces.
This is because, until recently, men have dominated the consumer base. An overwhelming number of dudes were buying pipes and bongs and so head shops catered to the male-dominated market.
Introducing PrettyPipeShop.com
But now the world is different and the market has changed, which is why I'm thrilled to introduce you to my new shop, PrettyPipeShop.com.
The Pretty Pipe Shop caters to a new kind of connoisseur. We hand curate the prettiest glass pieces and ship them straight to your door.
My 5 Favorite Pretty Pipes
(SEC disclosure: The Pretty Pipe Shop is my shop. If you click a link and make a purchase I may receive a portion of the proceeds.)
1. Swank – Glossy Black Bubbler
We have a variety of pretty bongs over at the PrettyPipeShop, This glossy black bubbler is an elegant piece.
2. Lilac Dusk – Pretty Purple Bong
A gorgeous lilac colored glass bong.
3. Fairyland – Triple Recycler Bong
The Fairyland is pastel pink and features three mushroom shaped recyclers.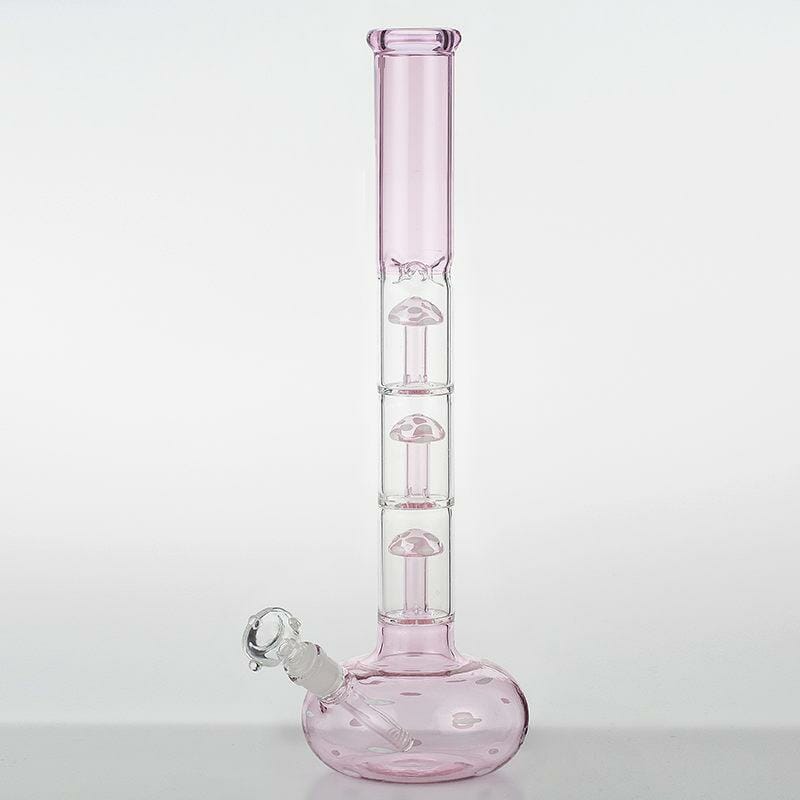 4. The Tree of Life
The Tree of Life is a beautiful piece that glows in the dark. 
5. Rainbow Flourite Crystal Pipe
Enhance your smoke sesh with some all natural crystal magic.